YOUNG AND EMERGING EVALUATORS tESTIMONIALS
SAMEA has sponsored over 90 emerging evaluators over the period 2013-2020. Download here SAMEA's Emerging Evaluators' Programme Concept Note.
You can download here the Final Draft Emerging Evaluators Survey Analysis Report October 2020.
Knowledge brokering is a valuable skill set that needs to be practiced and applied in an organisation for it to be effective.
Stephan Paulsen (read more)
Internship - Office of the Commissioner for Children
What I can take away from the SAMEA workshops was that it was very interactive; easy to understand and simplified explanations and a wide range of resources to refer to shared during the workshop.
Laura Chiota (read more)
Grassroots Organisations Support Centre (GOSC)
By attending this workshop I have learnt that there is more than one way to address a certain problem than doing things the traditional way. I was introduced to a challenge map instead of a theory of change, it focuses on the wider problems that prevent a vision from being achieved.
Hlengiwe Abegail Qwabe (read more)
Office of the Premier -Mpumalanga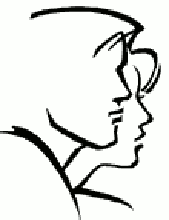 The 2019 SAMEA conference granted me an opportunity to network with other emerging evaluators and the well vested evaluators. The networking will help me with the sharing of ideas and opportunities as we are working in different sectors and we have different expertise.
Yolanda Mose (read more)
Eastern Cape Department of Health
SAMEA has sponsored over 80 evaluators over 2013-2020. Download here SAMEA's Emerging Evaluators' Programme Concept Note.